I celebrated a birthday over the weekend. My terrific family insisted that I sleep in, and then they made me this...
Pancakes with homemade whipped cream and homemade strawberry syrup.
It was sooo yummy.
And they made me this giant card...
I think it's funny that they put their 'blog names' on it :)
This birthday was full of surprises...
We ended up having a snow storm...in October.
8 inches of snow.
We've had flurries in October before, but this was definitely a first.
And it was feeling so magical. Then, the power went out. For 17 hours. Now, let me just say that I feel super blessed that we were powered-up again after that point. There are many PA residents still without power. Trees were coming down and limbs were snapping off all over the place. The leaves are simply not supposed to be on all those trees when the snow comes around here!
Anyway, after nearly freezin' our biscuits with no heat overnight, we slapped on some layers, I pulled my hair in a ponytail, and we went out for breakfast around hour 15. Of course, that's when we see three different people we haven't seen since high school...when we're tired, un-showered, and sportin' layers...lots and lots of layers. Apparently, vanity is not part of the 32-year-old birthday package.
When we made it back home, I parked it on the couch. Our power was back on at this point, so things were looking up. Then, I opened my email and saw this in the subject line...
"You won the Silhouette Cameo on TT&J!!!!!!!!!!!!!!!!!!!!!!!!!!!!!!!!!!!!!!!!!!!!"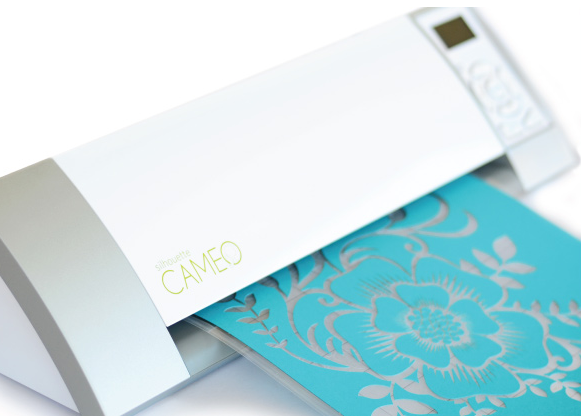 I know, right?! I still can't believe it! I am SO EXCITED! What a birthday gift! It was a random drawing giveaway on
Tatertots and Jello
. I have absolutely no clue how to use it, so I really hope it comes with some good instructions. Any of you crafty ladies have any tips or ideas for my first project?
So, there it is. Some recent happenings around here. Other than that, it's been a lot of school "stuff", errands, and
bracelet-making
. Oh...and some treehouse progress... But I'll save that for another post ;)